cub ct125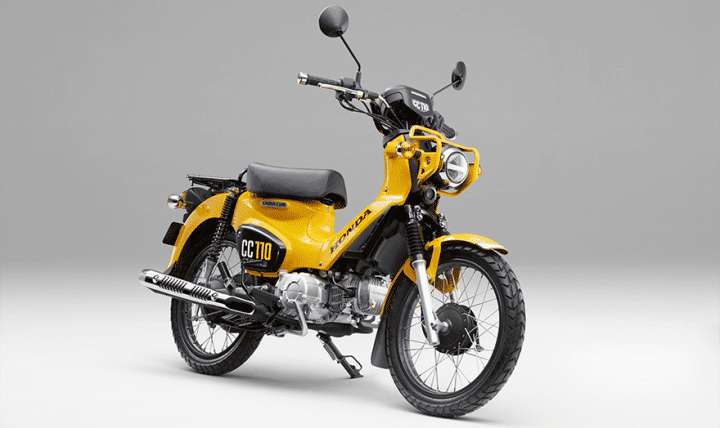 Following in the footsteps of its funky elder CT125 sibling, Honda has launched the Cross Cub series in its domestic market. It will be available in two engines: a 50cc version and, what we like better, a 110cc motor. Honda will also be making 2000 units of the CT110 that comes draped in Puco Blue garments.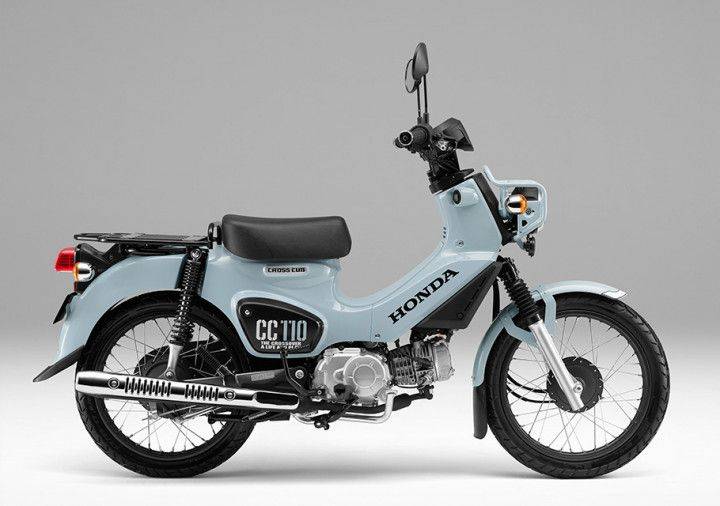 The puny Cross Cub 50 puts out a measly 3.7PS and 3.8Nm from its 49cc air-cooled single. The output figures of the 109cc motor are more respectable: 8PS and 8.5Nm. Both of these engines come paired to a four-speed gearbox, with each getting unique gear ratios.
The best bit about the Cross Cub 110 is that it is so frickin' light. It weighs just 106 kilos, which coupled with a seat height of 784mm makes it one zippy city slicker. 17-inch rims give it a proper motorcycle-type handling feel but it only gets drum brakes at both ends.

Block pattern tyres give it a rugged rough and tough vibe but we don't quite think it will be great as a proper off-roading tool. Nevertheless, it seems that you will have loads of fun mucking around on it. Even if you drop the bike, chances of you damaging something major is slim and even repair costs are likely to be quite affordable.

The Cross Cub 50 arrives in three shades while the 110 gets five, including the special edition Puco Blue one. If we had to get one of these, it would have to be in the dual-tone black/red Kumamon edition colours.
It is unlikely that something this quirky and cool will ever make it to India, especially since the Honda Navi failed to capture Indian audiences' attention.
—————————
𝐂𝐨𝐦𝐞 𝐰𝐢𝐭𝐡 𝐦𝐞!
Mr: Jan
+84909 29 0078 ( WhatsApp,Zalo )
Address: No 5, 5th Street An Phu Ward District 2
—————————
Sale and Rent motorbike
Restore Honda Cub
Free delivery in district 2
Bikes maintenance service at home
Domestic delivery by truck or train
JAN'S MOTORBIKE
Sell a BIKE Have a FRIEND