MOTORBIKE SERVICE in HO CHI MINH ( SAI GON )
Motorbike for SALE and RENT
Yamaha Nozza For Rent
The model designed specifically for the Vietnam elements such as fashion, high-class, and convenience. The introduction of Nozza promises to make Vietnam's multi-purpose scooter market more exciting.
The Nozza footrest floor is quite spacious, the saddle is wide and helps the driver have a comfortable posture when driving
Nozza users just need to press and turn the key, the fuel tank cap will immediately open. The fuel tank does not connect with the trunk, it's comfortable every fill of gasoline.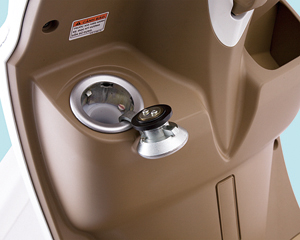 Nozza's trunk space is quite large, which can accommodate two stylish helmets and some personal items because the fuel tank is placed in the front of the driver which is the element that adds to the attractiveness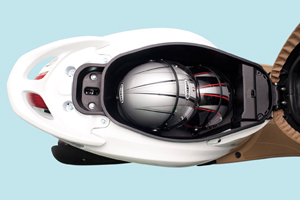 Type: Automatic
Brand: YAMAHA
Engine: 110cc
The Yamaha Nozza has fuel injection system that precisely delivers fuel in the right amount and can tweak it according to several parameters resulting in less fuel wastage and better fuel efficiency. It has smart sensors such as better control over the air pressure and fuel and easy starting and faster warm-up, ECT sensor (Engine Coolant Temperature) It uses to measure the scooter's engine temperature and direct contact with scooter's engine coolant.
Fuel tank capacity: 4.4 liter
Brakes: front disc and rear drum brake
What do you receive from JAN'S MOTORBIKE?
We maintenance your bike every month => FOR YOU!!!
Freedom OF MIND LET US support => FOR YOU!!!
Pick up and drop off at your place => FOR YOU!!!
LET US accompany you through your journey !!! => FOR YOU!!!
RENT: 1,4 million /month
Best regards! 
—————————————————
𝐂𝐨𝐦𝐞 𝐰𝐢𝐭𝐡 𝐦𝐞!
Mr: Jan
+84909 29 0078 ( WhatsApp,Zalo )
Address: No 5, 5th Street An Phu Ward District 2
Motorbike rental & sales
Honda Cub restoration
Free delivery in District 2
Bikes maintenance service at home
Domestic delivery by truck or train
BUY a bike 🤝 MAKE a buddy! 👐